UK TV broadcasters unify ad metrics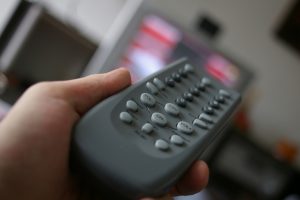 TV broadcasters Sky, ITV and Channel 4 are working together to launch CFlight – a unified advertising metric that captures live, on-demand and time-shifted commercial impressions across all mainstream viewing platforms in the UK.
The UK's CFlight is a post-campaign online evaluation tool, using combined linear TV and broadcaster VoD data to show media buyers what the overall advertising exposure is for their TV campaigns, notably reach and frequency metrics.
CFlight was initially developed by Comcast-owned NBCUniversal in the US in 2018 and continues to underpin ongoing currency measurement across NBCUniversal's One Platform. Sky (also Comcast-owned) then adapted the CFlight standards and methodology for the UK media marketplace to reflect its own portfolio, before working in conjunction with Channel 4 and ITV on a pan-broadcaster version.
In the UK, TV advertising across linear and BVoD accounts for 91 per cent of all the video advertising people see*. The launch of CFlight will be the first time that the overall reach and frequency of total TV can be measured in the UK, bringing greater clarity to the impact of TV advertising investment as viewing redistributes across linear and on demand.
Research consultancy RSMB has been commissioned to design the calculation methodology, and media software specialists TechEdge will collate and process the data and make it available for online report requests. Both companies are highly respected in the audience measurement world, having longstanding involvement within BARB and the UK television industry.
CFlight in the UK is founded upon BARB's linear TV impacts derived from its 'gold standard' viewing panel, and BVOD impressions from broadcaster ad servers. The data methodology and process will be audited by ABC, the industry body for media measurement auditing, to give media buyers the reassurance of independent and expert scrutiny of CFlight, and to give CFlight the benefit of ongoing advice and robust quality control. The close involvement of RSMB, TechEdge, ABC and BARB itself has allowed CFlight to benefit from BARB's globally-recognised high standards. …
… read on at advanced-television.com
Originally posted at Advanced Television
9th June 2021