The sound of success
What drives the enduring strength of audio and its measurement? In Nice this year we'll have three primary areas of focus:
We'll be widening your understanding of how radio and audio are being consumed and how linear and on-demand best complement each other. What are the listener need-states that audio is able to respond to and how do these vary by demographic, by time of day and by country? What does the audio landscape look like in markets that have fully transitioned to a digital ecosystem? How is the relationship between audio and travel changing post-pandemic, particularly in-car, as vehicle operating systems become media and advertising real estate.
A number of markets now have a range of ongoing 'ingredients' that fit into their measurement systems, but thus far no two markets are following exactly the same recipe for combining metered measurement, diaries, day-after recall and census streaming data. How can passive and recall data best be integrated? What takes priority? How transparent are the algorithms used to do this? Will online diaries inevitably be phased out? We'll be trying to understand the optimum way forward not just for data collection and blending, but also the metrics that are best suited to make the most of these new systems. Is it time to move beyond traditional radio concepts like quarter hour and reach to metrics like CPMs?
Meanwhile, podcasting and non-linear audio continue to grow, and so does our understanding of how both content and advertising work best in an on-demand context. We'll be looking at the benefits of podcasts in reaching parts of the population that linear cannot and how listeners navigate an ocean of podcast content. How is podcasting data being activated for media sales? Which data sources offer the best strategies for effective measurement and what does the future have in store?
Joint session for Radio & Audio and TV & Video delegates
In our joint session we will be debating issues of common interest to all those involved in and using video and audio measurement.
Sustainability is a major priority for the media industry. The carbon footprint of different media channels is coming under scrutiny and with it the consideration of sustainability metrics that could feed into media planning decisions. Most directly for our community, how sustainable are the different forms of media measurement? Is data in the cloud more environmentally friendly than metered panels, or does big data require energy-hungry big server farms?
Artificial Intelligence is dominating the wider public debate with the advent of generative AI, but forms of AI and machine learning have been in use in measurement for a while now. What does the media industry make of AI, whether for content production, ad planning and serving or research design and administration?
As the WFA cross-media initiative progresses at a global level, many local developments are underway, some growing organically out of the JIC structure. However, increasingly currencies are not 'staying in their lane' but widening to measure other forms of media. We'll be showcasing some significant developments in cross-platform and cross-media measurement and asking how sustainable single-media currencies will be in the future.
Click on the relevant sections below for details of each conference session.
Please note the agenda may be subject to change.
The 2023 International Radio & Audio Conference is generously sponsored by GfK.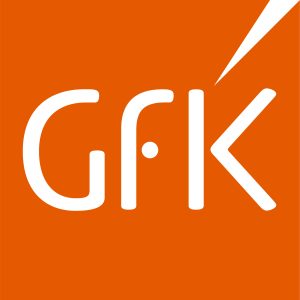 For information on booking, payment and hotel accommodation: