asiCast 109: How are we coping? – GfK's Rolf Müller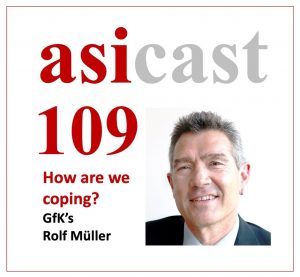 Rolf Müller, GfK's Global Business Development Director for Media Measurement, speaks to us about the challenges GfK has been facing across the markets it services for both television and radio audience measurement.
This series of interviews has focussed on the research companies' perspective where, in addition to Rolf's views, we have featured the views of Toni Petra of Nielsen Media and Andy Brown of Kantar Media Division.
We have also conducted a series of interviews with those responsible for maintaining industry currencies around the world and we're in the process of editing these into posts that will follow in the next few weeks.
In this asiCast, Rolf speaks with asi's Richard Marks and Mike Sainsbury:
You can also listen to the interview by pressing play below or click here.

Subscribe to our RSS feed for automatic updates to our asiCasts.