Nielsen Partners with Japan's Video Research
Japanese firm Video Research is partnering with Nielsen to measure digital video viewing and advertising reach, and analyse cross-media ad impact.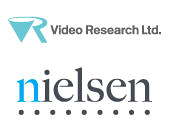 Video Research will invest in Japan-based Nielsen Digital, while Nielsen invests in specialist digital subsidiary, Video Research Interactive, reports www.nikkei.com . Both should be substantial minority stakes, and the firms will also sell each other's services. Cross-media assessment will be enhanced by integrating Nielsen's digital device measurement with the Japanese company's TV audience ratings.
The partnership also aims to establish common benchmarks for TV and digital viewing, to allow advertisers to compare ROI more easily and balance their marketing mix.
Web sites are at www.nielsen.com and www.videor.co.jp/eng .
For original post go to Daily Research News Online
Save