asiCast 96: Will publishing survive until 2030?
At the heart of publishing is the curation of information and whether the industry survives depends upon the type and quality of the information provided and the extent to which people will continue to be prepared to pay for it. In this interview Colin Morrison, publisher of the highly regarded blog on media management strategy Flashes & Flames, discusses with our Research Director Richard Marks whether publishing will survive until 2030.
Colin shares the optimism expressed by James Hewes of FIPP that consumers will continue to be willing to pay for content but doesn't believe that the traditional bundling 'all or nothing' model will be the way forward. Colin also recognises that, whilst advertising remains an important source of revenue, it is now, and will continue to be, very much an additional source with the provision of relevant content remaining by far the most significant revenue earner.
Richard and Colin also discuss the bundling/unbundling of content, micropayments, sponsored editorial and native advertising – and the significance of crosswords.
Colin Morrison will be presenting his keynote 'Will publishing survive until 2030?' at the 2019 International Publishing & Data Conference in Lisbon on September 12th – 13th.
To listen to the interview, just press play below or click here.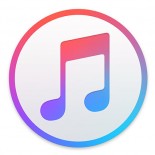 We are also in iTunes. Just click here and don't forget to press the 'subscribe' button to get the latest editions automatically.

Subscribe to our RSS feed for automatic updates to our asiCasts.
Comments