asiCast 93: FIPP's James Hewes on tracking the growth of the online publisher subscription model
Rooted very much in the magazine business, FIPP was initially set up as an opportunity for publishers to meet. In recent years it has evolved into an organisation that delivers knowledge and shares best practice across a wide range of media organisations with a cross-border international focus. You can gain an appreciation of the range of their work from their website.
In this asiCast our Research Director Richard Marks talks with James Hewes, FIPP's President and CEO, about the future priorities for the publishing business with specific reference to their global Digital Subscriptions study which tracks the industry's most critical revenue stream and provides valuable insights from a number of countries.
James Hewes will be speaking at the 2019 asi International Publishing & Data Conference in Lisbon, Portugal, on 12th -13th September.
To listen to the interview, just press play below or click here.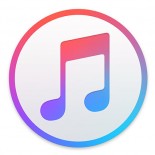 We are also in iTunes. Just click here and don't forget to press the 'subscribe' button to get the latest editions automatically.

Subscribe to our RSS feed for automatic updates to our asiCasts.