Context, cross-platform and cost: priorities for measurement?
The 2019 International Publishing & Data Conference focused on data at the heart of the publishing industry, data driving audience measurement, advertising effectiveness, content development and revenue models. The conference is an essential event for all those involved in the production of publisher data and those who use that data to make vital business decisions.
Whilst significant challenges for newsbrand and magazine publishers remain, nonetheless there are reasons for optimism. It is becoming increasingly clear that, as opposed to simply managing a gradual transition from profitable print businesses to a less profitable and less differentiated online model, the future is a hybrid, cross-platform one in which print remains valued by many and coexists with publishers' online efforts.
So how can newsbrands and magazines preserve and demonstrate their unique value to advertisers in such a complex and competitive eco-system? We highlight a number of initiatives that focus on the vital importance of context in enhancing the power of publisher advertising and the unique strength of newsbrands and magazines.
We identify the specific challenges in the online battleground: the strategies needed to have an optimal relationship with digital platforms and social media that widens brand reach without losing brand attribution.
Can we identify, classify and understand newsbrand and magazine audiences in ways that optimise the delivery of content, but also bring publisher audiences to life for advertisers?
How can publisher data best interface with the digital eco-system, a world of APIs, DMPs and programmatic real-time ad placement and trading?
Meanwhile, the debate continues to rage about optimum business models, not just the blend of print and online but revenue models incorporating subscriptions, ad revenue or a hybrid of the two.
Above all, we face a measurement challenge, specifically the cost of tracking publisher brands across multiple platforms. How can we measure more for less? How can we expand currencies across platforms, whilst preserving robust measurement of hardcopy readership? What are pragmatic and acceptable compromises on survey quality?
How will the availability of census data and innovations like AI drive print measurement going forward?  Can developments in data science enable us to model more effectively readership of smaller publications? There seems to be a widening gap between newspaper and magazine requirements. Can this gap be filled or should they go their separate ways?
Is the future not just cross-platform measurement but cross-media measurement?
The emphasis in Lisbon was on actionable insights from engaging data experts and users around the world. Our goal is to inspire delegates with new thinking and approaches, with insights you can take back to your own businesses and effect real change.
The 2019 International Publishing & Data Conference was generously sponsored by Ipsos and Kantar.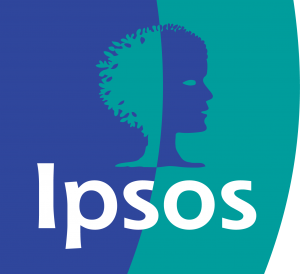 Save
Save
Save
Save
Save
Save
Save
Save