Radio Show: Radio Has What P&G Wants—Unmatched Reach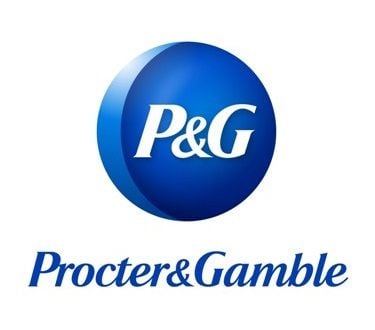 After a decades-long absence, Procter & Gamble is back in business with radio. During a Radio Show panel Thursday afternoon, one of P&G's top media and marketing execs said the company will increase its new plan to spend on radio—but the medium will need to deliver results to remain part of its media plan.
"We are spending more and you're going to see more in the next couple of quarters," John Fix, analyst/manager—North America Media & Marketing at P&G, told a packed room of broadcasters during his first appearance at a radio event.
The consumer-packaged goods giant has been advertising on broadcast radio over the past several months for some of its biggest brands. But, said Fix, "If at the end of fiscal, I haven't coordinated a way to make the brands feel good about their investment, next year won't be as active."
Like most homecomings, P&G's radio return has a back story, one chronicled in an Inside Radio story package that has reverberated across the industry.
As the world's largest advertiser, P&G invests billions of dollars in media time. But it and other CPG giants have grown frustrated by narrow digital-ad targeting. P&G wants to speak to everyone, not a narrow target, Fix explained, which is why it has rediscovered radio.
There is a lack of growth and lot of pressure in the category, noted Lana Busignani, executive VP of Nielsen Marketing Effectiveness, during the Radio Show panel Fix appeared on. That's one reason why P&G rethought its marketing, which included cutting $100 million in digital advertising it deemed ineffective. When you're selling products almost everyone uses every day, like, say, toilet paper, a niche approach isn't the answer.
P&G wants to reach as much of America as it can, once a week, Fix explained. While TV has been its media cornerstone, it's a costly investment to use television to reach 72% of the U.S. "The brands are looking to get the reach they want and they can't get it with TV," Fix said. "Knowing that, radio seemed to be an option."
P&G is now augmenting its media portfolio with radio buys for some of it biggest brands to reach Americans it can't get through TV. Among P&G brands now using radio are Tide, Pantene, Vicks and Gillette.
"You saw 93% of households are listening to radio. That's the scale I need for my brands to reach the people that buy them," Fix said during the panel, moderated by Nielsen Audio managing director Brad Kelly. "My marketing portfolio adds up such that I can talk to as much of the U.S. as buys my products."
Fix credited a piece penned by Kelly, "The Six R's of Radio," as making a compelling argument for giving the medium a shot. "Recency, relevancy talking to the right people before they get to the retailer….There's such a compelling argument for it," Fix said. …
… read on at insideradio.com
Originally posted at Inside Radio
8th September (updated 10th September)
The 2017 asi International Radio & Audio Conference will be held on 8th November in Nice, France
Save