asiCast 91: Katherine Page previews our Publishing & Data Conference in Lisbon
In September, asi will be launching the International Publishing & Data Conference. This will sit alongside the International Radio & Audio and Television & Video Conferences we have been organising annually over the last 28 years.
The conference is a development of the widely respected Publisher and Data Research Forum (the PDRF). Katherine Page has been involved with the PDRF for many years and, in this asiCast, she talks with our Research Director Richard Marks about how it evolved out of what was originally known as the Worldwide Readership Symposium and how she sees it continuing in its new form to meet the challenges facing publishers in the future.
As with our other conferences, the International Publishing & Data Conference will reflect different approaches taken around the world by an industry seeking to confront and resolve the common problems it faces.
The review of audience research presented by Katherine at the 2017 PDRF event in Madrid, and referred to in the interview, can be viewed here.
The International Publishing & Data Conference will be held at the Hotel Dom Pedro Lisboa, Lisbon, Portugal, on September 12th-13th 2019. Booking details will be released soon.
To listen to the interview, just press play below or click here.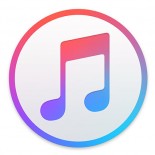 We are also in iTunes. Just click here and don't forget to press the 'subscribe' button to get the latest editions automatically.

Subscribe to our RSS feed for automatic updates to our asiCasts.