BARB and the walled gardens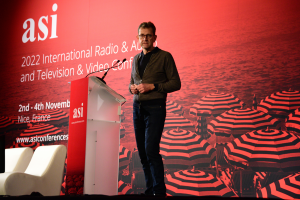 In the week when BARB started reporting Netflix viewing figures, Justin Sampson, BARB's CEO, shared with delegates to the 2022 International Television & Video Conference his views on the significance of the development.
You can watch Justin's presentation and his discussion with the session chair, Pro TV's Head of Research and Development, Lucia Antal, in the video below.
For some while there has been considerable criticism of JICs as being slow and unresponsive, incapable of responding to the primacy of big data. Justin argues that the Netflix decision marks a significant turning point which acknowledges the extent to which industry-owned measurement is invaluable to all players, linear and on-demand.
Watch Justin's presentation and discussion with Lucia: