asiCast 126: 'A statement of intent' – Justin Sampson reveals the new BARB contract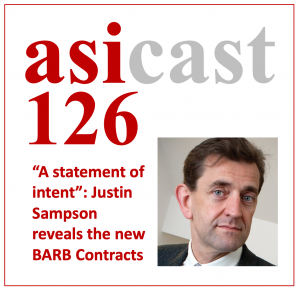 Over the last few years the service provided by BARB has been through a number of significant developments to deliver independent, objective and transparent measurement of the range of broadcast and streaming services being viewed today. In this interview Justin Sampson, CEO of BARB, outlines to our Research Director, Richard Marks, the details of the new contract.
Justin Sampson talks with Richard Marks:
BARB's statement about the new contract can be read here.
You can also listen to the interview by pressing play below or click here.

Subscribe to our RSS feed for automatic updates to our asiCasts.
This asiCast is also available via YouTube and Spotify – just click on the icons:
Comments