Peter Callius, 05/10/1966 – 24/01/2022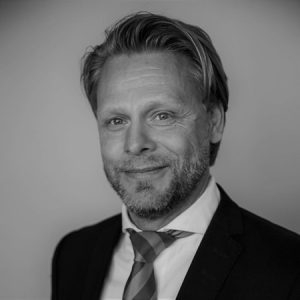 asi is deeply saddened to hear the news that Peter Callius passed away last month. His long-time colleague and dear friend, Ingvar Sandvik, has joined together with members of the PDRF community to write this tribute:
We are sad to report that Peter Callius, our dear PDRF colleague and friend, died peacefully on 24th January 2022. He passed with his beloved family beside him and listening to his favourite reggae song ('Fisherman' by The Congos). Peter fought a brave fight against cancer with the same positivity and 'never look back' attitude for which he was known. It is with great sadness and with a sense of disbelief that we must accept that Peter is no longer among us.
One of the challenges of Covid is that we have not had the contact with each other that we might in more normal times. So many were not aware that Peter was in June 2019 diagnosed with Glioblastoma, a grade 4 (the most aggressive) brain tumour. At this point he was given the ominous and inhuman forecast of having two more years to live. Despite enduring surgery and heavy chemotherapy treatment, Peter let few people know the prognosis of his cancer because he did not want that to distract from his relations with those around him. The fact that he beat the doctor's prognosis by half a year through sheer willpower, positivity and a never-give-up attitude is an inspiration to us all.
Peter had a long and deep engagement with the PDRF (formerly WRRS). At the suggestion of his 'Yoda' Ingemar Lindberg, he attended his first WRRS in Vancouver in 1997 as a mere delegate. However, Peter would soon make his own mark, making considerable contributions to the PDRF community and eventually joining its Programme Committee.
For nearly two decades, Peter put his heart and soul into conceiving and planning the biennial programmmes of the WRRS as it morphed into PDRF. In that endeavour, he helped to shape thinking about how digital technology was changing all aspects of publishing, advertising and research. He helped pave the way for integrated media planning and developing a holistic human-centred view of media consumption. Peter contributed many papers to the PDRF conferences during the years and was a regular award winner. More generally, Peter was not only a great advocate for the PDRF, but with his natural wit, charm and intellect, he endeared himself to everyone he met.
Peter was a restless researcher always searching for new wisdom about consumer motivation and behaviour related to media usage and brand communication. Although always technically sound and believing in high-quality research, Peter saw the importance of new models and concepts needing to be commercially relevant and presented with panache. That was something from which both his employer and his clients benefitted. Despite working at Kantar for 27 years, he rarely spent time in the office and was at his happiest when going from client meeting to client meeting, presenting and discussing new perspectives, thoughts and ideas. His creativity and energy were beyond compare.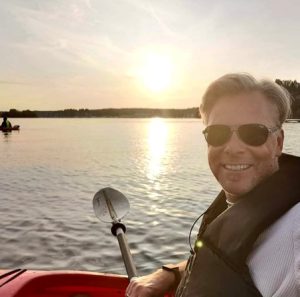 Peter was a person with many colleagues and friends, not only in Sweden but across the world, and he leaves a huge void both at Kantar and in the wider media research industry that can never be filled. He was always a joy to work with – a beautiful, kind man, a deep thinker who knew how to have fun. He was a colleague who felt like a brother. He brought so much joy and energy into our lives. Over the years we appreciated his formidable intellect and creativity: Peter always seemed one step ahead of the future. It goes without saying, that he will be deeply missed.
All our thoughts are with his wife Alexandra and their three children.
Thank you for your invaluable contribution to our profession and lives.
Rest in Peace.
Andy Brown, Scott McDonald, Dawn Mitchell & Ingvar Sandvik on behalf of the PDRF, International Publishing & Data and asi community
Sadly, we at asi did not get to work with Peter for very long as his diagnosis came while we were planning the transition of the PDRF to the first International Publishing & Data Conference under the asi umbrella in 2019. We know how central Peter was to the work of the PDRF and its community and we will continue to respect and, we hope, honour his spirit in the future shaping of the Conference. The PDRF website is currently being brought into the asi family and we will keep the community informed as to when this is complete and when we will be working on the next event.
We send our condolences and very best wishes to all who knew Peter.