Making four-screen measurement fit for purpose: the 2018 Tony Twyman Award for Television & Video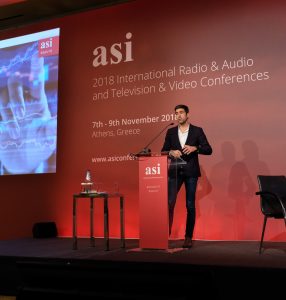 The Tony Twyman Award for Best Paper at this year's asi International Television & Video Conference went to Julien Rosanvallon of Médiamétrie for his paper 'Making four-screen measurement fit for purpose'. One of the challenges of the various four-screen measurement approaches that we have seen described at asi is that their initial focus has been on content – can they also become currencies for advertising, given that audience measurement is disconnected from trading managed by ad servers and often from campaign report measurement? Julien described the challenges of advertising trading and planning across four screens and outlined the new media planning models Médiamétrie has developed to connect audience measurement with online AdTrade and AdServers. The judges felt that the paper had a strong statistical grounding, was engagingly presented and will be of great interest across many markets that have the challenge of how best to aggregate and present advertising audience data from multiple screens.
The Tony Twyman Award is generously sponsored by

Click here for the video of Julien Rosanvallon's presentation.