The new UKOM online measurement contract: an important new piece in the cross-media jigsaw?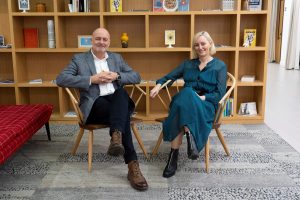 The new contract for the UK Online Measurement (UKOM) has been awarded to Ipsos. Links to the full press release and FAQs are included below. This is a significant development, not just for online measurement but more widely.
The new contract reflects the primacy of mobile devices, reducing the need for modelling across non-measured devices. The new currency will also have greater frequency and granularity of reporting.
The new UKOM panel will build on the existing BBC 'Compass Panel' which uses on-device metering and Ipsos' Mediacell passive metering of TV and radio/audio. Delegates to the Prague conference in November learned more about this service, presented at asi in Prague here (link). As the UKOM FAQs highlight, this potentially offers a route towards cross-media measurement, a hot topic at the moment with the announcement of WFA guidelines and the ISBA-backed Origin pilot project in the UK, recently announced at asi. Could this new UKOM methodology have a role to play? Note that ISBA recently became a UKOM shareholder: are the pieces of a potential jigsaw starting to come into focus?
The new contract marks a shift in UKOM strategy. Up to now they have effectively 'endorsed' existing online measurement solutions, firstly Nielsen and more recently comScore. As such, these have been part of wider global panels, but this new contract means a more bespoke and UK-specific approach that brings UKOM closer to the more tailored approach of other JICs.
Whilst UKOM remains a planning as opposed to trading currency, this new approach will open up the possibility of measuring individual ad campaigns.
This is certainly a major win for Ipsos, who are already contractors in the UK for RAJAR, Route, PAMCo and the BARB Establishment Survey. Clearly, Ipsos may also have a major role to play in any moves towards cross-media measurement.
We hope to release a podcast interview with Ian Dowds of UKOM and Liz Landy of Ipsos (both pictured above) in the next few weeks, so stay tuned.
For the full press release from UKOM, please click here. There is also a document of FAQs, here.
Originally posted by asi
7th January 2020