asiCast 100: Behind the scenes at asi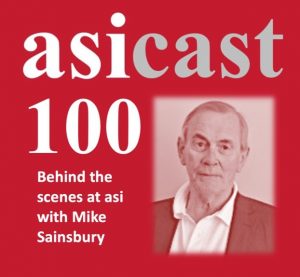 As the centenary edition of our occasional series of podcasts approached, we decided an appropriate way to celebrate was to provide listeners with an insight into the early days of asi. To that end our Research Director Richard Marks interviewed Mike Sainsbury, the founder of the company, to ask about his original objective and to what extent he felt that it had been achieved.
To listen to the interview, press play below or click here.

Subscribe to our RSS feed for automatic updates to our asiCasts.