asi International Conferences 2022 – let's hear from you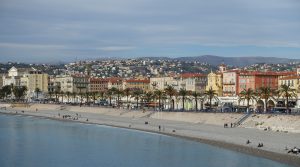 Detailed planning is now underway for this year's conferences, to be held in Nice, France, from Wednesday 2nd to Friday 4th November 2022. This will be our 32nd annual gathering of leading audience measurement specialists from around the world and our first physical gathering since 2019. As ever, we want to hear from you of any work you are engaged in that would be of interest to share with colleagues. Equally, there may be work or developments that have come to your attention that you think should feature in this year's agenda.
Industry issues
Has the pandemic created a permanent change in how media fits into daily lives? Have some elements of 'habitual' listening and viewing been lost and hastened the shift to on-demand media?
Are we confronting one or more industry crisis:
Is there a looming funding crisis for the JICs as currently structured?
How do we get, train and keep the next generation of researchers.
Are we moving to a world in which auditors are the pre-eminent power?
Who watches the watchers? In a world of clean rooms, data exchanges, virtual IDs and ACR, how can we assure that data is transparent and accurate?
Advertising
How do we best evaluate the relative value of impressions on different platforms? Are common attribution measures possible? What are we seeking to measure?
What is the future for addressable as privacy legislation gets ever tighter? Is micro-targeting realistic outside of the walled gardens? Or even in the walled garden?
Are attention measurements genuinely useful in improving advertising effectiveness?
Advertisers increasingly look to market mix modellers to guide decisions on how much to spend and where to spend it. Going far beyond online attribution and taking in combinations of media channels and communication techniques, how important is audience measurement in that discussion and how can it contribute more?
Measurement, panels and data
Will deterministic (first party) or probabilistic (survey-based) approaches have the best chance of success?
Is the whole idea of respondent-level databases holding us back?
Is there still a hesitancy to use cross-platform, hybrid data? What examples are there of hybrid data being successfully used to impact the end users?
Cross-media and cross-platform
What progress towards total video measurement (or cross-media measurement) is being made around the world?
Are global decisions possible or desirable?
Industry initiatives being pursued by the ANA and Origin are now in build stage. Are most of the issues they seek to address primarily political rather than technological or methodological?
Are we talking about developing planning tools or a trading currency or both?
Specific radio/audio issues
What are the success stories of radio companies using multiple platforms (broadcast, streaming and podcast) to effectively compete with the digital on-demand giants?
With an increasing number of markets blending data sources together, how can passive and recall data best be integrated?
Are younger audiences a lost cause for radio? And is the definition of that lost group getting older and older? What can be done?
BOOKING
Details for booking both the hotel and conferences will be released next month.
You can contact us via the website or email us at admin@asiconferences.com