asiCast 90: The new BARB contract – preparing for the next 10 years
In early April, BARB, the UK's Television audience measurement currency, issued an RFP inviting tenders for two of its main research contracts.
Drawing on priorities identified by its stakeholders and taking account of responses to its regular user survey, BARB's CEO Justin Sampson outlines to our Research Director Richard Marks some of the most significant issues that need to be addressed.
Upon issuing the RFP, Justin Sampson commented 'Our vision is to have the versatility to track the technologies that media companies will use to reach viewers throughout the 2020s. This tender process will ensure we are working with research agencies that are best-equipped to deliver solutions for this challenge in the decade to come.'
The two contracts up for tender are for the audience measurement panel and data publication, and secondly for the survey design and methodology. Interested parties can find further detail on the BARB site here.
In this interview there is reference to a study conducted for BARB by RSMB on the use of return path data in TAM panels and its reliability. You can see a video of Steve Wilcox presenting some of the findings of this study at last year's International Television & Video conference in Athens here.
This year's International Television & Video Conference will be held at the InterContinental Prague Hotel in Prague, on 6th-8th November.
To listen to the interview, just press play below or click here.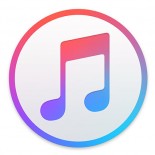 We are also in iTunes. Just click here and don't forget to press the 'subscribe' button to get the latest editions automatically.

Subscribe to our RSS feed for automatic updates to our asiCasts.
Comments