asiCast 89: The future direction of Internet currencies
Ten years ago, UK Online Measurement (UKOM) was established by the marketing community to set standards for online measurement across PCs, tablets and smartphones. It was felt there was a need to respond to the conflicting claims and counterclaims made by any number of players in the market, each of which had its own self-interested position to defend. The objective is to ensure there is robust and objective information on what UK online audiences are doing.
Originally funded by the Internet Advertising Bureau (IAB) and the Association of Online Publishers (AOP), UKOM also had the advertiser association (ISBA) and the agency trade body (IPA) on its board. Recently ISBA has also decided to become a stakeholder and, with some new initiatives out to tender, Ian Dowds, UKOM's CEO, talks to Richard Marks about future plans.
To listen to the interview, just press play below or click here.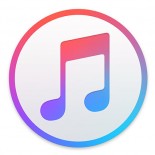 We are also in iTunes. Just click here and don't forget to press the 'subscribe' button to get the latest editions automatically.

Subscribe to our RSS feed for automatic updates to our asiCasts.
Comments