asiCast 73: The relative value of media – perception and reality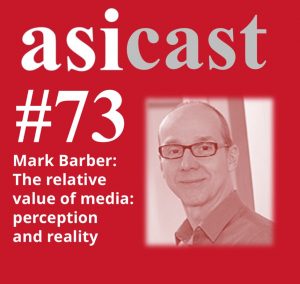 A short while ago, the Radiocentre in the UK produced a piece of research that was unusual in that it was welcomed by virtually the whole industry. In this asiCast Brian Jacobs, Founder and CEO of BJ&A, speaks with the Radiocentre's Director of Planning, Mark Barber, about the study, which sought to explore the relationship between the industry's perception of the relative effectiveness of different media as against their actual effectiveness in the marketplace.
Misconceptions of this sort are nothing new and have been around for some time although there are a number of reasons why they may be more acute now. Clearly there is a great deal more complexity now with a dizzying proliferation of channels and advertising formats available to advertisers now. Alongside these, of course, is the flood of data and the often conflicting data headlines that marketing professionals have to deal with every day. It is unsurprising that this complexity is reduced to a less granular, broader based and more manageable version of the truth for practical purposes.
Brian and Mark discuss whether this response has tended to focus attention on the buying side at the expense of media planning. The decline in media planning disciplines, however, has made the interpretation of the relative value of the media options much more difficult. The recent increased interest and recognition of the importance of editorial context possibly represents a swing back towards planning.
One interesting observation to emerge from the report was the extent to which people's expectations of targeting were being re-framed. Most respondents to the survey indicated that in their mind targeting is now exclusively about online addressability rather than any of the other attributes more classically associated with it. Will the current interest and demand for micro-targeting of consumers be sustained or will advertisers become increasingly concerned with consumers' negative attitudes to being 'stalked' in this way?
In Mark Barber's view the value of the study is in the help it provides marketers in reviewing their media activity and ensuring such reviews are evidence based. The volume of data available almost immediately should not result in obsessiveness about short-term effects deflecting attention away from the lasting importance of long-term brand building objectives.
You can download the study, which was conducted by independent auditors Ebiquity, from the Radiocentre's website here.
Ebiquity's Director of Effectiveness, An-Rui Chiew, will be speaking at the 2018 asi APAC Television & Video Conference in Singapore on 10th-11th May.
To listen to the interview, just press play below or click here.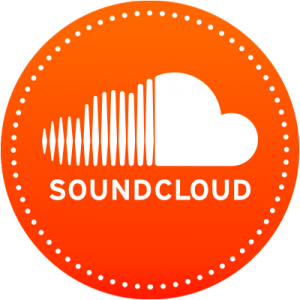 You can listen via our Soundcloud page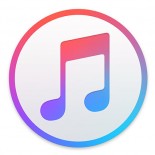 We are also in iTunes. Just click here and don't forget to press the 'subscribe' button to get the latest editions automatically.
Comments