asiCast 66 – Advertising profitability: short- and long-term effects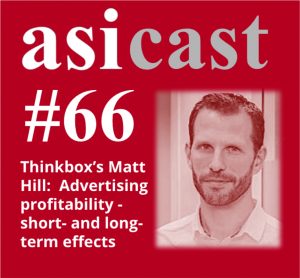 Towards the end of last year Thinkbox, the marketing body set up to promote television in the UK, published an innovative study into marketing and advertising effectiveness. The study was called Profit Ability and it outlined the business case for advertising. In this asiCast you can listen below to an interview Brian Jacobs, Founder and CEO of BJ&A, had with the Thinkbox Research and Planning Director Matt Hill about the report's main findings.
The research was undertaken by two independent marketing analytics agencies – Ebiquity and Gain Theory. It was developed from the considerable body of work undertaken for some years by Les Binet and Peter Field into the Institute of Practitioners in Advertising (I.P.A.) Effectiveness Awards winners – a database that now numbers more than 1200 detailed case histories. Their work had suggested a perceived decline in marketing effectiveness that seemed to date from 2012, an observation that was outlined to delegates at our International Television & Video Conference in Budapest in 2016, which you can view here.
One of the principle problems the industry highlights is the extent to which we now have more data available to us than ever before, but that most of this data is short-term in nature. As a consequence, this drives a focus on optimising spend around these short-term measures, even though the study demonstrates how the vast majority of the profitability returned by advertising occurs up to three years after a campaign – whilst only a relatively small amount can be observed through attribution modelling.
Brian and Matt also discuss the age-old problem of getting complicated and difficult concepts discussed in the board room in the attempt to get major advertisers to adopt evidence-based marketing and advertising strategies.
To listen to the interview, just click here.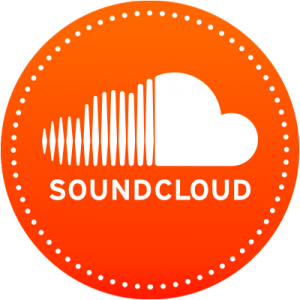 You can listen via our Soundcloud page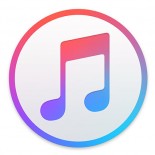 We are also in iTunes. Just click here and don't forget to press the 'subscribe' button to get the latest editions automatically.
Comments