asiCast 120: Advertisers take the initiative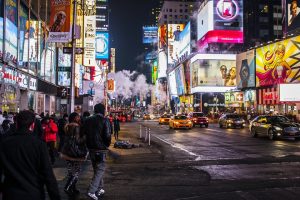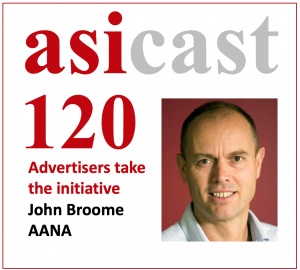 What are the challenges facing advertisers as they look to emerge from the pandemic? John Broome, CEO of the Australian Association of National Advertisers (AANA) talks with Ian Garland, Managing Director of the analysis and data management consultancy in Australia, Milton Data.
Most of John's members are now in post-crisis mode and are looking to determine what changes in consumer behaviour have become established and how consumer sentiment will be after the restrictions people have been under are lifted.
With so many being forced to work from home, advertisers have been reconsidering their communication channels. As has been widely recognised, this reappraisal has simply accelerated trends that were already underway – especially the increased role of e-commerce and digital. Broome regards this as a positive and maintains that a lot has been learned in the last 12 months but believes when looking back on this period in a few years the industry will acknowledge that the classic fundamental need to balance long- and short-term objectives remains critically important. TV, he states, is not dead and its different forms need to be appreciated and used effectively.
John Broome shares the widespread concerns expressed by advertisers that a more holistic approach to cross-media measurement is vital as a lot of money is currently being wasted and the AANA is committed to supporting the initiative launched lest year by the WFA to resolve this. He does, however, urge caution and stresses that 'there is so much that could go wrong with this' as mistakes have been made in the past. He regards ISBA's Project Origin initiative in the UK as very important in that it will beta-test the concept later this year and provide insights into how this proof of concept will pave the way for a similar approach to be introduced in many markets.
John and Ian also discuss the need for the industry to invest in training programmes to address a perceived 'decline in marketing expertise'. Recognising that many companies may not have the resource to provide this themselves following the cuts to training budgets in recent years, it is something that the AANA will be providing to its members. A good example of where this could help is when engaging directly with the complex problems that arise when dealing with the ad-tech supply chain. As long as advertisers seek 'proxy solutions' and leave the problems to their agencies to resolve, these problems will persist. In John's view, it will only be when advertisers are able to engage directly with those handling the ad-tech supply chain and are able to outline exactly what they need to achieve in their own language that they will 'sit up and take note'.
John Broome talks with Ian Garland:
You can also listen to the interview by pressing play below or click here.

Subscribe to our RSS feed for automatic updates to our asiCasts.
This asiCast is also available via YouTube and Spotify – just click on the icons:
Comments