asi 2017 International Radio & Audio and Television & Video Conferences, Nice, France
Delegates can now book advance tickets and make hotel reservations for Nice
In response to feedback from last year's conference, we have decided to open advance booking earlier this year and discounted early bird tickets are now on sale. Hotel bookings at the conference venue are now also open. Please see below for details.
We have had a great response to our announcement that we were involved in the detailed planning for this year's conferences and this will feed into a very full agenda which we will publish as usual at the beginning of September.
For now, we can reveal that in the joint session on the Wednesday afternoon Bob Hoffman – the Ad Contrarian – and David Wheldon, President of the World Federation of Advertisers (WFA), will be reviewing the industry's response to P&G's call for greater transparency and accountability in measurement metrics.  The Radio & Audio Conference will address a wide range of issues, including the impact of voice assistants and the role of non-linear audio content and advertising. Meanwhile, after the success of last year's panel debate 'Who's Data Is it Anyway?', we will be concluding the Television & Video Conference by asking a panel of figures from across the industry 'Who really needs a total video currency?'
You can review some of the video highlights from last year's conferences here. The 2016 agendas are available in our Conference Archive.
Our thanks go to our event sponsors:
Triton Digital for the Radio & Audio Conference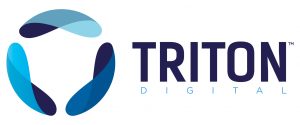 and Nielsen for the Television & Video Conference

CONFERENCE BOOKINGS: click here to view booking details.
HOTEL BOOKINGS: We are already seeing a lot of interest in this year's conferences. If you want to guarantee a room at the conference hotel (pictured above), we recommend you book early. This MUST be done via the dedicated link:  Click here to book your hotel accommodation
If you have any queries in the meantime, please do get in touch. Just contact us via the website or email us at admin@asiconferences.com.
Save
Save
Save
Save