2020 asi Virtual Conference confirmed for 2nd to 6th November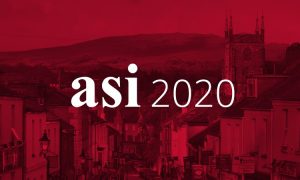 Our virtual event for November this year is taking shape. This will give our community the opportunity to link up and share work and ideas before what we hope will be a more normal gathering in 2021.
We will be hosting five two-hour sessions across five days (Monday 2nd to Friday 6th November 2020) starting at 09:30am GMT each day. We will also release additional material – video interviews and presentations related to each session. The sessions will be available for catch-up viewing for those who have timezone challenges.
The five sessions are as follows*:
Monday 2nd November
Future-proofing audio measurement: what has 2020 taught us about listening and its measurement?
Tuesday 3rd November
The future of content delivery: how will linear and on-demand content coexist?
Wednesday 4th November
Beyond exposure: is it time for an attention-based gold standard?
Thursday 5th November
Frictionless measurement: has COVID-19 changed measurement forever?
Friday 6th November
When you wish upon a (North) star: will the cross-media dream come true?
We will not be charging for attendance. This is a vital time for the media research industry and we feel that it is important that as many people as possible are able to attend and share ideas. We see this as a service to the community to contribute to the future success of our industry. Details for registering will be released at the beginning of October – if you plan to join us, please put the dates in your diary. Please do not try to register until then.
Our sincere thanks go to those who are kindly supporting this event: Comscore, GfK, Ipsos, Kantar, Médiamétrie, Nielsen, RSMB and Triton Digital.

For those new to asi, you can access the presentations from last year's International Radio & Audio and Television & Video Conferences here:
2019 International Radio & Audio Conference
2019 International Television & Video Conference
Originally posted by asi
16th September 2020